We have a great selection of used guitars looking for a new home this holiday season. Treat yourself and snag an amazing guitar at an equally amazing price when you use coupon code "SAVE15" at checkout.
Check out all of our used gear here.
Black Friday is near but we thought we'd start the party early at distinctiveguitar.com. Now through Sunday only we are offering 10% off any and all effects pedals when you use the coupon code "SAVE10" at checkout. Now is chance to get the deal you've been waiting for on a new pedal. There's never been a better time to make that pedalboard complete and find that perfect tone you've been dreaming of.
Check out our full effects inventory here.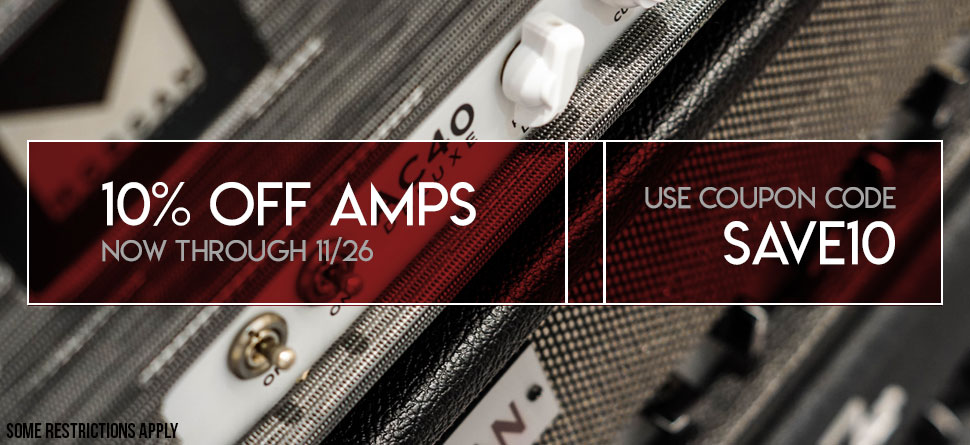 What better time than now to purchase a new amp. Get 10% off when you use coupon code "SAVE10" at checkout and save on some of the finest boutique amps out there. Whether it's a low wattage living room rig or a show stopping stack we've got the right amp for you.
Check out all of our amplifiers here.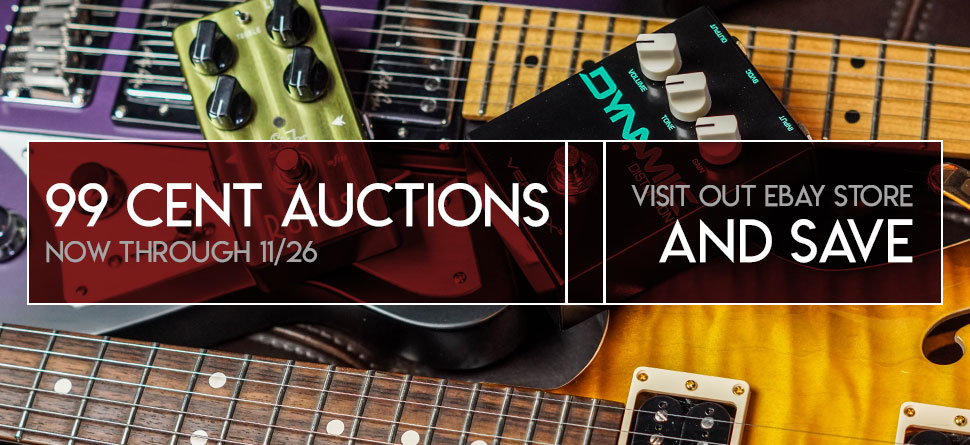 Here is your opportunity to save BIG on amazing boutique gear from Knaggs, Suhr, Reverend, Reverend, and more! Our eBay store is now filled with auctions starting at only 99 cents with no reserve! Don't miss out on your chance to own some great new demo gear at unbelievable prices.